Ellie Dunne is a young Irish artist living and working in Dublin. She is currently a Fine Art student at the National College of Art & Design. Her abstract painting draws deeply on personal experience and she is inspired by Anni Albers, Agnes Martin, Richard Gorman and Sean Scully.
In 2022, she had two solo exhibitions - one at the Dower House Gallery at Emo Court in Co. Laois, and one at Westival in Westport. Two of her artworks are in the National Collection. Her ambition is to work at an ever-increasing scale.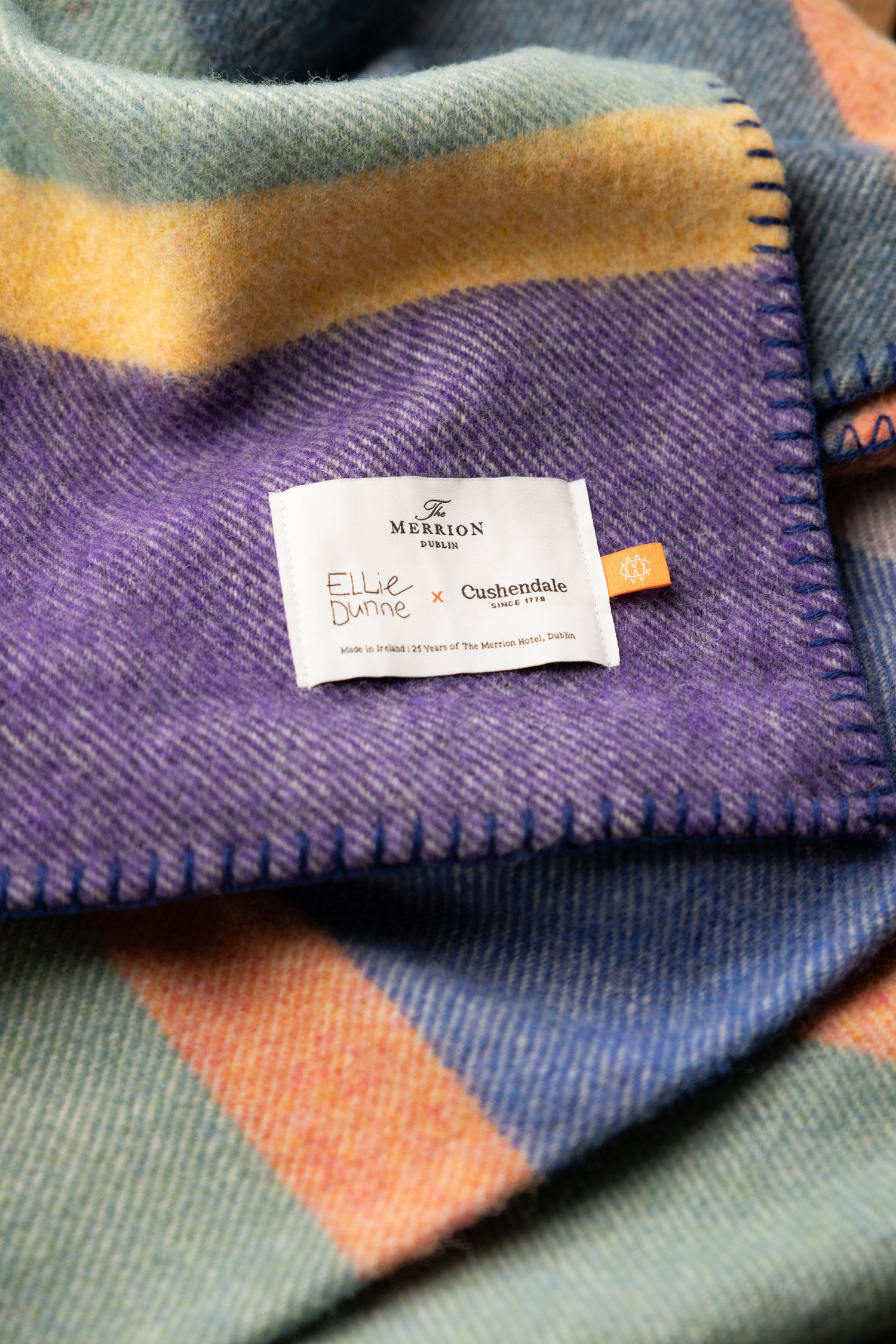 The Merrion
This design of this blanket was a special commission from 5 Star Merrion Hotel in Dublin to celebrate its 25th anniversary in 2022. The inspiration for the colours of the blanket came from the Mainie Jellett painting 'Mother & Child' which hangs in the hotel. The blanket is made from indigenous Irish wool from native 'Galway' sheep at Cushendale Woollen Mills in Graiguenamanagh, Co. Kilkenny. 10% of the proceeds from the sale of The Merrion Blanket go to support the work of the Together Academy a unique college and social enterprise café in Dublin.
Go To Product